Body
Fields Of Toxic Pesticides Surround The Schools Of Ventura County—Are They Poisoning The Students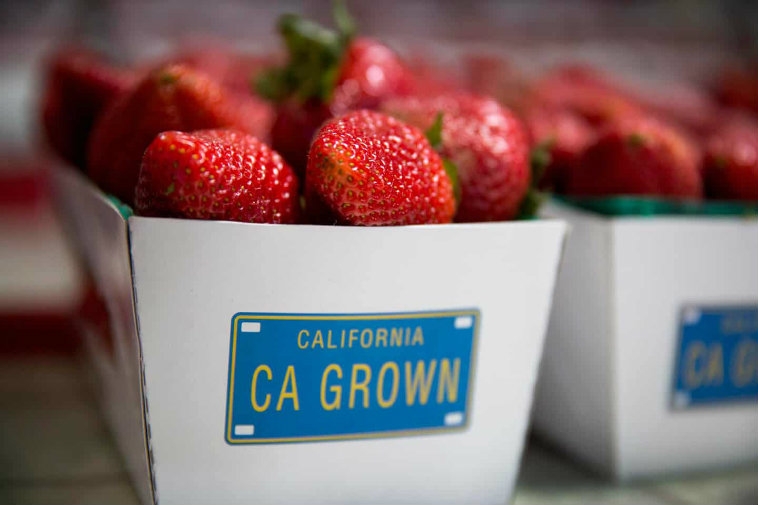 When Dayane Zuñiga started running for Oxnard High School's track team a few years ago, she often noticed an odd odor coming from the strawberry fields on her route. A farming community between the beach towns of Santa Barbara and Malibu, California, Oxnard is among the largest strawberry-growing regions in the nation. At first, Zuñiga didn't pay much attention to the smell. Growing up near agriculture, she was used to odd odors.
Then one day during practice, Zuñiga saw men working in the fields with face masks and smelled the same odor. Suspecting they were applying chemicals, she wondered why no one had warned her team. She asked her principal if the administration ever got notices about pesticide use around the school, attended by more than 3,200 kids. He told her it did, in accordance with strict regulations, and that she had nothing to worry about.
So Zuñiga put pesticides out of her mind. When she smelled a pungent odor, she ran faster to reach a patch of fresh air. When her asthma acted up, she puffed on her mini-inhaler and kept running.
Now she wishes she had asked more questions.
Oxnard and surrounding Ventura County grow more than 630 million pounds of strawberries a year, enough to feed 78 million Americans. But that bounty exacts a heavy toll: strawberries rank among California's most pesticide-intensive crops. The pesticides that growers depend on—a revolving roster of caustic and highly volatile chemicals called fumigants—are among the most toxic used in agriculture. They include sixty-six chemicals that have been identified by the state's Office of Environmental Health Hazard Assessment as the most likely to drift through the air and cause harm. Studies in laboratory animals and humans have linked many of these chemicals—including the organophosphate chlorpyrifos and fumigants 1,3-Dichloropropene (1,3-D), metam sodium, methyl bromide and chloropicrin, all used in strawberry production—to one or several chronic health conditions, including birth defects, asthma, cancer and multiple neurodevelopmental abnormalities.

Dayane Zuñiga
Use of many of these sixty-six pesticides has fallen statewide since 2007. But a handful of communities saw a dramatic increase. By 2012, the most recent year for which data is available, more than 29 million pounds of these chemicals—more than half the total used in the state—were applied in just 5 percent of California's 1,769 census ZIP codes, according to an independent investigation by this reporter. In two ZIP codes that Zuñiga knows well—areas that include the Oxnard High neighborhood where she trained and south Oxnard, where she lives—applications of these especially toxic pesticides, which were already among the highest in the state, rose between 61 percent and 84 percent from 2007 t0 2012, records at the California Department of Pesticide Regulation show. Both are among the ten ZIP codes with the most intensive use of these pesticides in California. And both have sizable Latino populations—around 70 percent—thanks, in part, to the large number of farm jobs in the area. The great majority of the people who work in the strawberry fields in Oxnard, which hosts the largest population of farmworkers in Ventura County, come from Mexico.
Last year, the California Department of Public Health's Environmental Health Tracking Program released the first state study to systematically review pesticide use near schools. Health officials tracked pesticides applied in 2010, focusing on those most likely to harm children based on known health effects or regulatory status. Ventura County had more schools and more students—over 13,000—attending classes within a quarter-mile of areas most heavily treated with potentially harmful pesticides than any other county in the state. And Oxnard was home to over one-fourth of the schools next to fields with the highest pesticide use, data obtained from the health department show. But no school had higher use of these pesticides nearby than Rio Mesa High School, a fifteen-minute drive from Oxnard High, with nearly 29,000 pounds of pesticides applied within a quarter-mile of campus.
Agricultural interests and pesticide regulators argue that just because chemicals are used near schools, it doesn't mean they will have harmful effects. And harm is difficult to prove, because the health consequences of chronic exposure to low levels of hazardous substances can take decades to show up, if they show up at all. But scores of studies have shown that living near areas of high pesticide use is a major route of exposure, which has led health experts and even the US Environmental Protection Agency to conclude that the risks of long-term health problems for these schoolchildren are real.
* * *